Last week we named mulch the MVP for Central Florida landscape. Adding beauty to your home, protecting your plant, and nutrients to the soil. Purchasing mulch in bulk offers many benefits.
Quality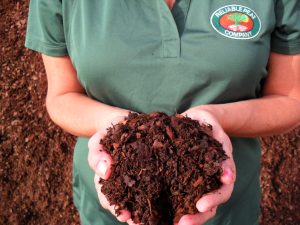 Quality is a big issue when it comes to mulch. It can be difficult to see exactly what is in the bag with all the writing on the outside. You go through all that work to bring home bags of mulch just to spend it out to find shredded construction materials, mold, debris, and toxic chemicals.
"Did you ever think about that organic garden of yours just might be topped off with a nice thick layer of arsenic or chromated copper arsenate (CCA for short) or any one of many not-so-organic chemicals. The potential health risks are sobering and beyond the scope of this mention," Growing a Greener World.
Environment
Let's face it, all those bags typically end up in the landfill. If your project needs 5 yards of mulch, that would be 70 bags! Going to the store and lugging all those bags into your car ,then from your car to the location of your project, then open the bags and dumping them in the right spot. Have it delivered and you can save even more time!
At Reliable Peat we take pride in providing high quality landscape mulch and soil. We encourage you to drop by one of our shops, take a good look at the mulch and really see and smell the difference, most people are surprised.
We are located  at 14909 W.Colonial in Winter Garden: 407-656-9766  and 26744 CR 33 in Groveland: 352-326-5432, pick out which stones or mulch you want and we will deliver it to your home.  If you're not sure which product is best for your project or how much you will need, just tell us about it and we can help.
Shop this week and save 10% off all bulk orders over 6 yards!