There are a number of reasons why stone and bark mulch are very popular here in Central Florida. Everyone wants that beautiful landscape around their home, but they typically require a lot of effort throughout the year. Fortunately, apply mulch can make it easier.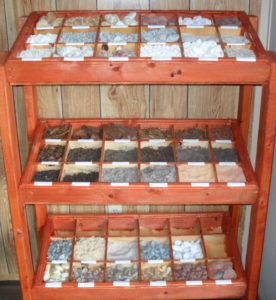 A Number Of Mulch To Choose From
Whether you prefer bark mulch or rocks, there are a slew of colors, sizes, and textures to choose from. Organic bark mulch comes in large, mini or fine, depending on your needs. They also come in a variety of colors, such as the natural warmth of brown, chocolate, and red, for that pop of color. 
Rocks also come an assortment of beautiful types. From white and brown river rock, elegance of marble chips, organic feel of seminole chips, and the sleek look of black slate. 
Less Maintenance
When your plants, shrubs, and trees look great and healthy, means you won't have to work so hard on your landscape. Leaving more time for the things you love. Bark mulch will need to be replaced about once a year, while stone it more of a 'set it and forget it'. 
Get Return On Investment 
The many benefits of mulch make it a great investment. It is definitely a cost effective way to add value to your home, while making your property look amazing. It also protects plants from extreme heat or cold.  
Protects Against Erosion 
If you have any type of incline on your property, rocks help retain the rich soil from washing away during one of our torrential downpours. Bark mulch has the added benefit of slowly releasing valuable nutrients into the soil, but may not be the best option when it comes to preventing erosion. 
Protect Your Children And Pets
Not All Mulches are the same, it is important to purchase quality mulch from a reliable source. Some bagged mulch can contain harmful chemicals and debris that can be dangerous for children and pets.
Whether it is a simple landscaping project or a major overhaul, purchasing organic mulch and rocks in bulk is easy and affordable. Contact Reliable Peat with any questions. Take advantage of our Winter special, for a limited time Reliable Peat is offering 10% off all bulk orders over 6 yards!