Mulch typically describes both organic bark, stones, and rocks. Used for plant beds, landscapes, gardens, and playgrounds. When shopping for mulch there are a variety of colors, shapes, and textures on the market to choose from. They all have beneficial qualities and make your landscape and garden look amazing. 
The big question is, where should you buy your mulch from?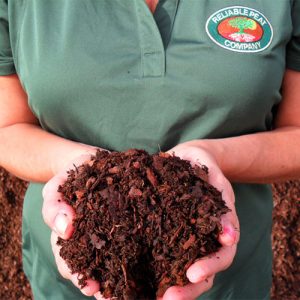 Just about every big store has bags of mulch for sale, is there a difference? When it comes to quality, why would you purchase lesser quality bagged mulch when you could have mulch with better quality at a better price. 
"Cheap bags of mulch, such as those often sold at gas stations, may contain shredded construction debris or other waste with toxic chemicals, metals or lead paint," Chicago Tribune. 
The problem with buying bag mulch in the store is, you don't know how long it's been in that bag. Has moisture gotten to it and caused mold to grow? Does it contain any harmful chemicals, or insects which can be destructive, such as borers and termites? Or weed seeds?
Buying from a reputable local supplier, such as Reliable Peat, is definitely worth the effort, and you may save a few bucks in the process.  You will know you are getting a quality product at a great price. If you don't want to take the time to drive out to the supplier, you can just call and have it delivered to your home, it couldn't be easier and you won't have to lug those heavy bags. 
Typically a cubic yard of mulch will cover about 100 sq feet at the industry standard of 3 inches deep. If you need help figuring out how much mulch you will need, Reliable Peat makes it easy!
Just come by one of our stores, Winter Garden: 407-656-9766 | Groveland: 352-326-5432, pick out which stones or mulch you want and we will deliver it to your home.  If you're not sure which product is best for your project or how much you will need, just tell us about your project and we can help.
Shop this week and save 10% off all bulk orders over 6 yards!