Central Florida residence's are placing orders to have their landscape mulch delivered to their homes. Whether it is bagged or bulk mulch, Reliable Peat is the premier mulch and soil supplier in Florida.
Top mulches for 2019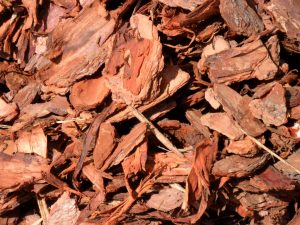 Large Pine Bark 
Pine Bark Mulch protects the soil as well as the plant's roots and helps retain moisture. It can be used around flower beds, trees, walkways, and even added to potting mix. It has an amazing distinctive fresh aroma. It is fairly heavy, so it won't get washed or blown away in a storm. It does not break down very quickly, so it won't need replacing as often as other mulches.
Red Mulch 
Red mulch has become a very popular option for that decorative pop. The color of the red mulch really provides a good contrast to light colored vegetation and trees.
Cedar Bark Rock 
Is a decorative rock with unique attributes. The signature reddish brown color has the elegance of natural stone for an unforgettable landscape. Great for around a pond or flower bed.
Timberlite 
Resembles wood chips with colors of brown, red, and tan.  It is actually a type of volcanic rock. It retains little heat, but add a ton of interest.
 White River Rock
These unique stones provide an elevated refinement to your landscape and make an excellent contrast to green plants, grass, and dark colored structure.
At Reliable Peat, you can find the best rocks or organic mulch for your landscape project. Best of all, it will also fit your budget. With two convenient locations, Winter Garden: 407-656-9766 | Groveland: 352-326-5432
Our goal at Reliable Peat is to offer the highest quality products at the best price. We pride ourselves on top customer service and look forward to serving you. For a limited time we are offering 10% off all bulk orders over 6 yards.