We're Moving from Winter Garden to Groveland the end of October, 2021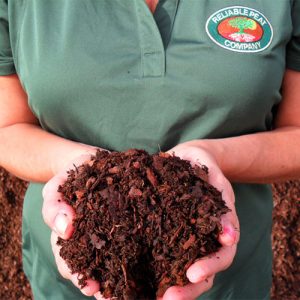 Reliable Peat has been a staple in Winter Garden since we were founded in 1982. We've watched the city filled with orange groves grow into a bustling city filled with people. Our location on Highway 50 is now slated for new development and we will be moving to our main office in Groveland. We will continue to offer the highest quality landscape products with the best customer service! Thank you for your continued patronage to Reliable Peat!
Give us a call at 352-326-5432 or stop by our shop at 25744 Fl 33 Groveland, Fl 3473
Discover the Convenience and Savings with Mulch Delivery
At Reliable Peat our products are delivered by professionals, we take the time to understand the owner specifications, instead of just dumping anywhere and rushing through the job. We respect our customers and enjoy working with them to improve their landscape.
An Affordable and Easy Way to Add Curb
There are many types of mulch that can dramatically add to the visual appearance of your yard, from marble chips and granite to several different colors of mulch. Often times, the bags you get at the big box stores are of compromising quality, hidden by the labeling. Buying in bulk allows you to see exactly what you are getting.
Protect your Landscape Against Erosion and Drought
Stones and rocks can keep the soil from washing away in Central Florida's torrential rains, it can also help direct all that rainwater away from your home's foundation. Organic mulch can help the soil retain moisture, while enhancing top soil. Though traditional mulch needs replacing every few years, it also creates a healthy environment for plants by adding essential nutrients to the soil.
The Best Landscape Solution for Your Property
Whether it is a simple landscaping project or a major overhaul, organic mulch and rocks by bulk is easy and affordable. Contact Reliable Peat with any questions.