Whether it's a chore or you love taking care of your Central Florida landscape and garden, it can be time consuming. You definitely don't want all your hard work wasted! Stone, rocks and organic mulch can help you save both time and money in a number of ways. For a limited time Reliable Peat is offering 10% off all bulk orders over 6 yards!
Mulch Protect Against Erosion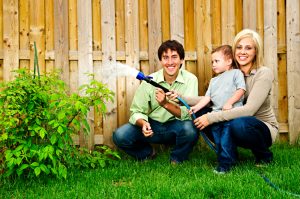 Central Florida's thunderstorms, rain, wind, and even the irrigation system can leave your soil and plants susceptible to erosion. Healthy plants need valuable nutrients such as nitrogen and phosphorus to thrive. Erosion depletes the soil of vital nutrients.
Not only is organic mulch an easy way to prevent soil from erosion, as it breaks down it supplies the soil with beneficial nutrients.
Mulch Retains Water and Slows Evaporation
Water is just as important as the nutrients in the soil. Though we may love our Florida sunshine, it can bake unprotected soil and increase evaporation.
Mulch minimizes evaporation and acts as a barrier, protecting the soil from the damages of the sun.
Mulch Blocks Weed Germination 
Weeds are very aggressive, competing with plants for water, nutrients, and sunlight. Pulling them is not only time consuming, it can be exhausting. Whether its stone or organic mulch, weed seeds will be blocked from the sunlight and won't be able to germinate. Leaving you more time to enjoy your beautiful landscape and garden.
Mulch Moderate Soil Temperature
Our extreme heat can burn fragile plant tissue and roots lying close to the surface. Mulch acts as an insulator, minimizing fluctuations in the soil temperature. Instead of using resources to repair the damage, plants can use them to grow.
With a strong reputation of having the most quality mulches and soil, Reliable Peat has supplied Florida's nurseries and residential home owners, for over 35 years. We have both top soil and gardener's special organic, along with other soils to suit your needs.