When freshening your Central Florida landscape, mulching is a vital step. Not only does it give it that beautiful, professional feel, the benefits can save you time and money. But with so many varieties of mulch on the market, which one should you choose?
Selecting the right mulch for your landscape
Healthy, Nutrient Rich Mulch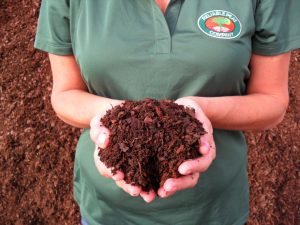 Going to the big box store, there are rows and rows of bagged mulch. How old are they and what exactly is in the bag. You don't want to pay or apply construction debris or toxins on your yard. Quality mulch will be rich in nitrogen for the maximum benefits. 
Color
The right color of mulch can make all the difference in how your landscape looks. While brown pine bark mulch is the most popular, red can set your house apart from your neighbors. White stones will make your home brighter and brown river rock has a natural feel. 
Cost 
When it comes to cost, it really depends on the amount of property you need to cover. When you take into consideration going to the big box store, carting out all those heavy bag, loading and unloading them, then applying them only to notice a very strange odor. 
Instead, just go by Reliable Peat, or you can just call. Order the type of mulch you want in bulk, and have it delivered. Our team can help you determine how much you will need for the job. It makes the project so much easier and you don't have to worry about any funny smell, debris or toxins. 
Best of all, you save time and money, not to mention it is much better for the environment. All those bags used for the mulch won't end up in a landfill. 
The right mulch will make your landscape healthier and look amazing. Now is the perfect time (while it's cool outside) to get outside and work on those landscape projects and to take advantage of our special, take 10% off any bulk orders over 6 yards. Save time and money by having you mulch delivered to your home.