Landscape mulch has earned the MVP award for more than just aesthetics. The debate over purchasing mulch in individual bags or bulk debate is a very hot topic. Besides the cost savings bulk mulch delivers, the quality of the mulch is also much higher.
Other factors weighing in on the debate bulk mulch vs bagged include:
The Environment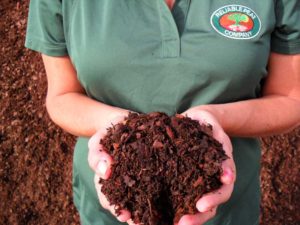 If every homeowner bought just 10 bags of mulch every year, just imagine how many of those bags would end up in the landfill. It quickly adds up to a lot of needless garbage. Purchasing mulch in bulk means no waste! No leftover bags to deal with.
You also won't have to lug those heavy bags from the store to your car, and then from the car to your yard. You will be saving so much money, you can have the bulk mulch delivered, which will save you a lot of time.
Application
Bagged mulch has another downfall. After you dump the mulch out of the bag, it is difficult to spread it evenly. Compared to dumping it from a wheelbarrow or large bucket, it is much easier to spread the mulch uniformly. It is also easier to obtain the depth you need.
Economy
When you buy local, you boost your local economy. At Reliable Peat, our mulch is sourced locally. You know your mulch is fresh and you have a great team here for support, if you have any needs or questions with your landscape
When it comes to Landscape Mulch and soil, Reliable Peat has you covered
Reliable Peat has been providing high quality mulch and soil to Central Florida residents for decades. We have a large variety of mulch, sustainably resourced, cost effective, and delivered to your home for convenience.
Our quality, service, reliability, and commitment to 100% customer satisfaction is what distinguishes us from the rest.  Call us today and speak to one of our knowledgeable and helpful customer service representatives and see for yourself why we truly are the best in the industry.