Honest reviews from real customers really give you a true opinion about the business, both their product and customer service.
With two retail locations, Reliable Peat has only the best quality mulches, rock and soils made for growing in Florida.  We are proud of over 30 years of customer satisfaction. We focus on only the highest quality ingredients at the best price to give our customers exactly what they are looking for. Our emphasis is to have the highest level of service in the industry and a personal touch with every customer.
Just look at what our customers are saying about us: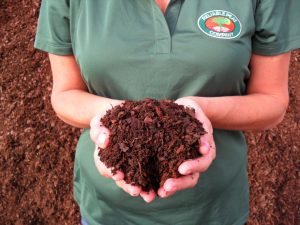 Reliable Peat is a great company to do business with. They are very customer oriented and knowledgeable about the products they sell. I have been buying products from Reliable Peat for the past 5 years and they have the best prices around town. They are very prompt with their services and you can rely on this company to deliver as promised. I would recommend this company to all my family and friends for any of their landscaping  needs.
All the best and I know this business will be around for a long time because their prices are right along with courteous service they provide to the customer. Thanks. M David Hunter, Clermont, FL.
Great place to get mulch and decorative stones. Really friendly staff. Great prices and they even deliver it to your house. I love supporting local businesses. Great place for all your landscaping needs. Tony Fares
Been coming here for years. Always friendly and helpful. Great advice on which product is best for the job I'm working on. David Prewitt
Great company and service. Used these guys before. 8 cubic yards mulch should about do it for 2020 home improvement.   Use these guys they even deliver.  Bill Robillard
Awesome supplier! Have used them for years! You won't be disappointed! Stephen Nunez