Reliable Peat is proud to be Central Florida premier custom blended soil and mulch manufacture since 1982. Providing a variety of quality bark mulches, beautiful landscape stones, and custom blended soil. As well as gardening supplies, one of a kind ceramic pottery, handmade wind chimes, artisan weather vanes, antique birds, pine straw, and more. Members of FNGLA and FANN Native Plant Association.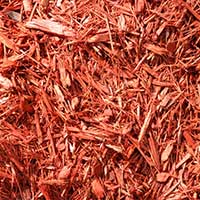 We are family owned and operated. This allows us to focus on having the best customer service in the industry. We always put our customers first. If you have any questions or need assistance finding the right mulch for your garden, we encourage you to contact Reliable Peat, or stop by one of our two retail locations:
Winter Garden: 14909 W. Colonial Dr., Winter Garden, Fl. 407-656-9766
Groveland: 26744 CR 33, Groveland, Fl. 352-326-5432
Our mulch, stones, and soil  are easy on the budget, but to make it even more affordable, take advantage of Reliable Peat's sale, Save 10% on bulk order over 6 Yards!
Just Look At What Some Of Our Customers Are Saying About Us:
Joe Burns
been in and out of there more times than I care to mention over the last 6 months, always get a cheery smile from Steve and great service, really helped me out with a same-day delivery of topsoil on my last visit.
Jeremy McCall
Very helpful – great local resource for mulch, topsoil, stone.
Jon
Great top soil and products! Our go to spot!
Damian Jackson
This is my go too for dirt and rocks. The two gents who work here are on point and know the business. Made a recommendation on some mixed soil. My grass is popping based on this. 
The delivery fee is fair and service is prompt. Stop by and get dirty!
Anthony Carson
Steve was very knowledgeable and helpful in selecting the right product for my needs. I would recommend Reliable Peat to friends and others.