You put a lot of handwork and sweat into your landscape, you don't want it to go to waste. It just takes a few simple mistakes to keep your plants from reaping valuable benefits, which include suppressing weeds, conserving moisture, reducing water runoff, and decreasing erosion.
The Top Landscape Designers Warn of the Do's and Don'ts of Mulching
Use Mulch to Improve Your Landscape Design
Mulch can add to the aesthetic value of your property. For example a dark mulch paired with light colored flowers is a beautiful contrast, enhancing the overall setting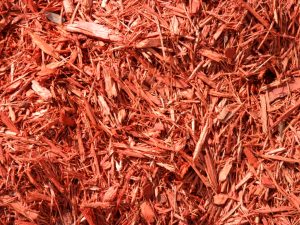 Consider the Overall Landscaping
"Some landscapes have big expanses of mulch with a few shrubs poking around, says Susan D. Day, an associate professor in the Department of Forest Resources & Conservation and Department of Horticulture at Virginia Tech. "You want to design your landscapes so your shrubs cover all of the soil and you have complete vegetative cover. Then apply mulch to them, to control moisture."
Use the Right Amount of Mulch
To ensure your plants get all the benefits of mulch, apply about 3 inches to flower beds, gardens, and around trees. This will ensure weeds are suppressed and moisture is conserved.
You Don't Need Landscape Fabric Underneath
According to HGTV, placing landscape fabric or plastic underneath organic mulch may keep your plants from reaping the benefits. "If you use an organic mulch that will break down, like shredded hardwood bark, avoid landscape fabric because you want the mulch to be in contact with the soil to improve it, Day says. Plastic or landscape fabric could prevent water and rain from reaching the soil, and actually could increase runoff. Weeds also could grow into the landscape fabric, she adds."
Don't Use Bad Mulch!
Getting mulch from an unreliable source is often a homeowners biggest pitfall. They can contain noxious weed seeds and even toxins.
Reliable Peat is a Quality Source For All Your Organic Mulch, Rocks, and Soil.
Take advantage of our May special and take 25% Off Colorful Landscape Pots/Containers & Weather Vanes in Central Florida, as well as 10% off Bulk Orders Over 6 Yards