As a leader in Central Florida, Reliable Peat gets lots of phone calls with questions about our organic bark mulch, as well as our stone and rock mulch. Adding mulch to your landscape or garden is easier than ever with our bulk delivery and now you can save money with our 10% off all bulk orders over 6 yards!
Here are just a few of the questions we are commonly asked about our mulch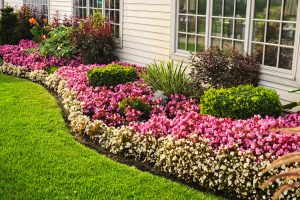 How will mulch help my landscape?

Both organic and inorganic mulch, such as stones, will keep down weeds, add that beautiful 'finished touch' to your landscaping or garden, control soil temperature both in the hot summer and cool winter months, reduces erosion, and retain soil moisture. As organic mulch breaks down it also adds valuable nutrients to the soil
How deep should I apply my mulch?
After the old mulch has decomposed or has been removed, spread a depth of 2 to 4 inches of mulch. This can help prevent weeds from growing and keep the soil moist. Be sure not to over mulch, the roots need oxygen, too much mulch can cause suffocation of the roots.
What kind of mulch are there?
There are several different types of mulch materials, from different sizes of pine bark, chocolate mulch, cypress and red mulch, to stones such as river rock, granite, marble chips, crushed concrete, and pea rock. They all can complement the design of a home. If you need assistance trying to decide, contact the experienced technicians at Reliable Peat for help.
What time of year should I mulch?
You can apply mulch any time of year. Generally the best time is during the fall, to protect plants against the cold, and spring, after the addition of new plants.
If you have any questions about mulch or soil, don't hesitate to contact Reliable Peat. With over 30 years of experience helping our customers in Central Florida. We focus on only the highest quality ingredients at the best price to give our customers exactly what they are looking for. Our emphasis is to have the highest level of service in the industry and a personal touch with every customer.