Freshly mulched landscape, flower beds, and gardens, gives any Central Florida home an immediate increase in curb appeal. Here at Reliable Peat, we deliver many truck loads of organic pine mulch and rocks this time of year. We also receive a lot of questions. "How much mulch will I need?", "How often do I need to mulch?", "Can I just use stones instead of bark mulch?".
So we had our experts share their advice to help homeowners in our community with their gardening and landscaping tasks.
How much mulch will I need?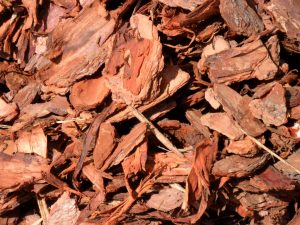 Spending the weekend working in your yard, applying mulch and planting beautiful flowers, only to realize you don't have enough mulch, can be very frustrating. On the other side, you've finished applying your mulch and your landscape looks amazing, but you have a lot of mulch left over, equally as frustrating.
Sure, there is a mathematical equation that can help you determine how much you need. But the easiest way is to just give us a call here at Reliable Peat. This is what we do, our experts will be more than happy to help.
Will I need to apply new mulch every year?
Gardening experts agree, if you are using organic mulch, 2 to 4 inches should be applied every year. For maximum benefits it is recommended to remove the old mulch and replacing with fresh new mulch. But avoid build-up by not over mulching.
What types of mulch is available in our area?
Pine bark mulch is by far the most popular here in Central Florida, but there are other varieties if you want to make your landscape stand out from the crowd. There is a chocolate mulch or a beautiful red mulch. There are also stones, such as Timberlite, Seminole Chip, Cedar Bark Rock, River Rock, Granite, Marble, and Crushed Concrete.
We encourage you to stop by one of Reliable Peat stores and take a look for yourself.
We are located in Winter Garden at 14909 West Colonial Dr. And in Groveland an 26744 CR 33. For an added convince we also deliver orders and have a discount of 10% on bulk order over 6 yards. Contact us for more information.