Why bother mulching your Central Florida landscape or garden? Because mulch saves you time and money, it also looks amazing and gives your property that professional landscaped feel. 
Nobody wants to see their hard work go to waste! So whether you love working in the garden or landscape or it's a dreaded chore, your time is precious. Without mulch, you will have to work twice as hard and your plants will suffer and more likely to die. 
Why is Mulch In Such High Demand?
Prevents Erosion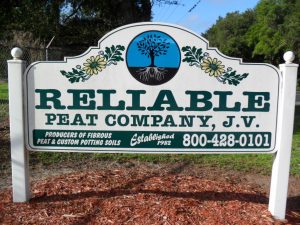 Erosion is a big problem here in Central Florida. Our intense rain, wind, and even water from an irrigation system can erode unprotected soil. Erosion causes a host of detrimental issues for your plants. 
Healthy soil is essential for healthy plants, erosion depletes the soil of vital nutrients. Including nitrogen and phosphorus, which plants need to thrive. 
Mulch prevents erosion, protecting the soil.  At the same time, mulch slowly breaks down over time adding vital nutrients to the soil. It's a win win situation. 
Slows Evaporation 
Water is also essential for plants. The intense heat from the sun essentially bakes the soil and increases the evaporation rate. The lack of moisture in the soil can lead to malnourished and stressed out plants. Mulch provides the perfect barrier, reducing evaporation, insulating and cooling down the soil. 
Prevents Weeds From Growing
Weed seeds need sun and water to germinate. Fortunately, these seeds are not able to germinate when they are buried beneath a healthy layer of mulch. If you've spent a good amount of time outside in the heat pulling weeds, you will be happy to know mulch can do the job for you. And the best part, they won't be growing back any time soon!
Best of all, mulch makes any landscape and garden look amazing. Reliable Peat is a Quality Source For All Your Organic Mulch, Rocks, and Soil, we also deliver. 
We are located in Winter Garden at 14909 West Colonial Dr. And in Groveland an 26744 CR 33. For an added convince we also deliver orders and have a discount of 10% on bulk order over 6 yards. Contact us for more information.