As a leader in the organic mulch and stone industry in Central Florida, Reliable Peat has everything you need to create your own piece of paradise. With several varieties of mulch, both in bags and in bulk. Perfect for beautiful walkways, driveways, seating areas, dry creeks, waterfalls, and fireplaces.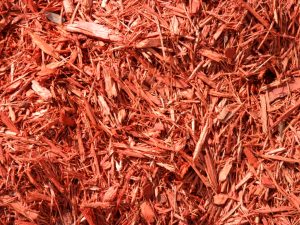 Pine bark in several sizes, chocolate and red mulch, cedar bark rock, timberlite, seminole chip, brown and white river rock, granite, white sand, pea rock, marble chips, and crushed concrete.
There is no doubt, keeping your landscape and garden looking great is hard work, but it's also very rewarding! Re-mulching can play a key role in keeping your plants healthy and strong. Better able to withstand our intense summer heat.
Re-mulching, removing the older pieces and applying fresh new mulch, allows nutrients, moisture, and air get to the roots of your plants.
Before you start the re-mulching process, make sure the existing mulch is less than three inches. Over mulching can cause problems. Before adding new mulch, turn the old mulch, either with a garden weasel, metal rake, or pitchfork, enabling it to air out and allowing vital nutrients to extend all the way to the roots. You can remove older mulch for a clean, decorative element.
Apply a fresh layer mulch. Make sure it is an even level, never over 3 inches deep. Also, leave three to six inches of space between the base of the tree or shrub and where the mulch starts, similar to the shape of a donut.
For a beautiful landscape, make sure there is a good balance of plants and mulch.
There are many types of mulch on the market, don't be afraid to try something new or mix and match the mulches for an eye catching design.
Contact Reliable Peat for more information and take advantage of our special, 10% off all bulk orders over 6 yards.