Home owners all around central Florida are getting out in the  yard and working on their landscape. The first place to start is with the mulch. Whether it is organic bark mulch or stones, it's a great way to make your landscape look amazing, control the weeds, enrich the soil, and protect the plants. All this with minimal cost and effort.
Here are a Few Tips to Make the Most of Your Mulch
Purchasing Your Mulch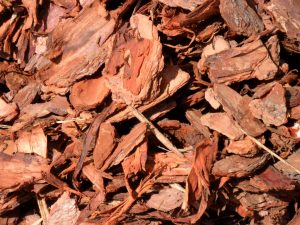 While you can buy mulch just about anywhere, it doesn't mean you should. Start with a firm foundation by going to Reliable Peat, either in Winter Garden or Howey in the Hills, We have quality mulch at a great price. You won't have to worry about any left over or hazardous debris or weed seeds often found in bag mulch at big box stores.
For the best results, before applying mulch, clean out the landscape bed by removing any weeds or unwanted growth. Consider edging and trimming any shrubs and trees nearby. A little groundwork can make a big difference later and ensure your landscape looks its best. 
Choosing the Type of Mulch
There are many types of mulch on the market today. Bark mulch comes in a variety of different sizes and colors. The dark natural brown to red that can strike a beautiful contrast against the green of the lawn. If you have a shaded or darker area, white rocks, or river rock, will brighten up the space. 
Choose Quality 
When you come to Reliable Peat you can rest assure you are getting quality mulch at a great price! We offer a delivery service and for an even bigger savings take advantage of our Spring special, Take 10% off any bulk orders over 6 yards, contact Reliable Peat today for more information.