Spring is the perfect time to mulch your landscape and garden. But it's important to use the right mulch and apply it appropriately to get all the benefits. Take advantage of Reliable Peat's Spring Sale and these Mulch Do's and Don'ts 
Mulch Do's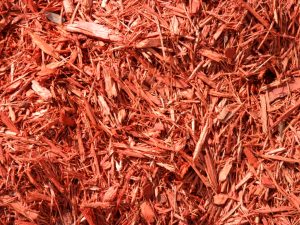 Organic mulch needs to be replaced
Pine bark mulch, which comes in a variety of sizes, red mulch and chocolate mulch is shredded trees and dyed, they all make a landscape and garden look beautiful and have several benefits. These types of mulch decompose over time and will need to be replaced about once a year. 
Using mulch to beautify your landscape 
The aesthetic advantages of mulch complement any landscape. The different textures, size, and color, add value and give your home that professional landscape feel.
Have your mulch delivered 
Make the entire job simple and easy by having your mulch delivered by a quality mulch and soil company. Saving you time and money.  You won't have to spend hours shopping around, lugging those heavy bags to your car and out to the yard. Your project will also cost you less. 
Mulch Don'ts 
Don't use Bark Mulch in extreme heat
If you are planing to apply mulch to an area of your landscape that will reach extreme temperatures, inorganic mulch, may be a better choice.  White river rock, marble chips, cedar bark rock, seminole chipand pea rock, will all make your property look amazing. 
Don't forget to mulch around trees
It is important to protect the trunk of trees from outdoor threats and lawn mowers. Three inches of organic mulch will help boost the nutritional value to the soil, but avoid an insect infestation.  A circle with a diameter of three to four feet, but don't forget to make a donut shape, leaving a space between the trunk and the mulch. 
Don't use poor quality mulch
Poor quality mulch not only looks bad, it will do more harm than good. Possibly containing hazardous materials, weed seeds, and construction materials.
When you come to Reliable Peat you can rest assure you are getting quality mulch at a great price! We offer a delivery service and for an even bigger savings take advantage of our Spring special, Take 10% off any bulk orders over 6 yards, contact Reliable Peat today for more information.