The cooler weather means it's time to get outside and make your landscape looking great for the holidays. If you want that professionally mannered yard, think about applying a layer of fresh mulch. From beautiful flower beds, to healthy vegetable gardens, shrubs and trees, mulch really enhances your home's curb appeal! Having it delivered can save a lot of time and money! 
Preparing to mulch 
Before applying mulch, make sure the area is free from any weeds. While mulch prevents weeds from growing, you can lay down landscape plastic to ensure they don't make their way 
How much mulch to use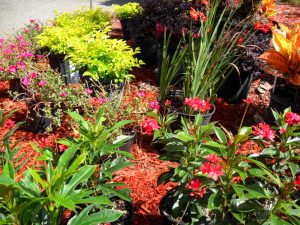 Typically, you want a good layer of mulch, about 3 inches deep. Maybe a little more if the area receives a lot of sun, weeds tend to be more aggressive in these sections.     
Calculating how much mulch you will need can be a little tricky. You can use the instructions below or just call Reliable Peat for assistance. 
First, measure the width and length of the area you want mulched in feet, then multiply them together to find the area in square feet.
Second, calculate how deep you want the mulch. Then multiply the area of square feet by the depth in inches. For example, if the square footage is 500 and you want it 3 inches deep, 500 x 3 = 1500
Third, divide the answer by 324 (since a single cubic yard of mulch will cover 324 square feet of ground that is one inch deep). Then round to the nearest whole number, 1500 / 324 = 5 cubic yards of mulch. You can also visit the mulch calculator at Stop Waste.   It may also depend on what type of mulch you purchase.
Which type of mulch to use 
There are several types of mulch on the market.  There is the classic pine bark mulch, the deep rich red mulch, the whimsy of Cedar bark rock, natural feel of river rock, the elegant marble chips, and many more. We encourage you to stop by Reliable Peat, Winter Garden or Lake county locations, to see our large selection of organic and inorganic mulches.