I don't know a homeowner who doesn't want a beautiful landscape and garden. But it's not always to obtain, especially during the busy holidays. But the solution may no be as hard as you think.
How can you grow the perfect garden? Growing a greener world, gives some insight.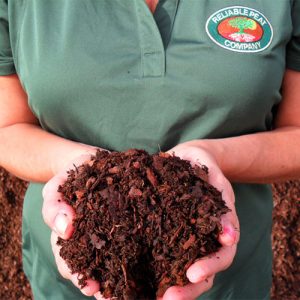 There are three things you can do to eliminate 95 percent of your gardening challenges. First, put the right plant in the right place. Second, improve the soil by adding plenty of compost and organic matter. Third, add mulch! It's one of those win, wins in the garden. Not only does it look great, mulch does so much to help your plants thrive all through the season. In this podcast, Joe Lamp'l tells you why mulch is a must, in every garden!
Weeds one of the biggest problems with both landscapes and gardens, they can pop up just about anywhere! Pulling them or however you deal with them is time consuming. Besides that, they seem to be back in just a few short weeks.
Growing a Greener World has the best solution.
One of the most effective organic weed control techniques available and certainly one of the most environmentally friendly, is to provide natural barriers to weed formation. A layer of mulch two to four inches thick is a very effective means of preventing most weeds from germinating.
Make sure your landscape or garden looks amazing for the holidays. Get started by contacting Reliable Peat. We can help by delivering high quality mulch to your home at an affordable price.
It's easier than you think, just spread a healthy layer of mulch around plant, trees, and shrubs. You will be surprised how much of a difference it will make. Before you know it, you have a healthy, weed free garden.
At Reliable Peat, our goal is to offer the highest quality products at the best price. Take advantage of our holiday sale, 10% off all bulk orders over 6 yards.