Whether it is organic mulch such as pine bark or inorganic mulch, stones, pebbles, or granite, it plays an important role in your landscaping. Not only does it reduce the need for watering, which by itself can make a huge difference, but it also adds vital nutrients to the soil, protects the plant's roots from the heat and cold, reduces weed germination, and makes your landscaping look amazing!
Organic mulch is a budget friendly option that should be replaced every couple of years. There are a few options to choose from, fine pine bark, mini pine bark, large pine bark, chocolate mulch, and red mulch.
Which Mulch Is Best for your Landscape Needs?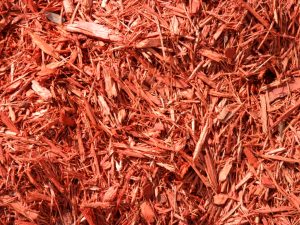 Fine is the smallest of the pine mulch, while mini has a little bit larger particles, both decomposes easily and feeds the soil with nutrients. While pine bark is larger and tends to be better at controlling weeds. It is typically the least expensive type of organic mulch.
Then there is inorganic mulch such as cedar bark rock and seminole chip, with similar tones and colors as pine mulch, but it doesn't need to be replaced as often or won't get blown away.
If you are looking for a new look all together, river rock, pea rock, and granite will definitely have a more modern feel.
Here at Reliable Peat we only carry top quality landscape products including mulch, rock and soil. Our products are available for pickup or delivery and are available in both bagged and bulk quantities.
Contact Reliable Peat for more information and to take advantage of our special, Save 10% off bulk order over 6 yards! 
Happy Thanksgiving from Reliable Peat
Thanksgiving is a time of festive spirit, mouth watering meals and renewing ties with family and friends. It's a great time to take a break from the hustle and bustle of life and reflect on what we're thankful for.
The Reliable Peat Family wants to take this opportunity to thank all of our friends and clients for their support!