The appearance of your driveway leading up to your home says a lot about your property.  Is it attractive and well maintained? Or does it have cracks, unsightly holes, debris, or brown vegetation. Applying crushed stone or pea gravel will give your home an updated and modern feel. 
Crushed Stone VS Gravel 
Crushed stone 
Crushed stone comes in a variety of sizes and colors, to complement your home. These attractive stones function well with the exterior decor of just about any home, as well as enhance the landscape. Crushed stones require very little maintenance and are very affordable.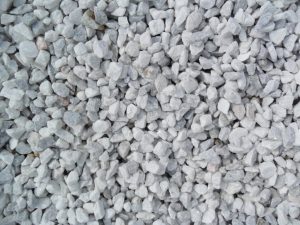 Gravel 
A gravel driveway not only looks beautiful with multi-colors, it also functions similar to concrete, without the high price tag. Gravel is also a great way to create a walkway, between stepping stones, and accents around your home. Gravel typically needs some type of edging material, such as bricks or pavers. This ensures it will stay in place and not travel outside the boundaries. 
Installing crushed stone and gravel 
First prepare your driveway by measuring the parameters of the driveway, including any slopes or curves. If you aren't sure, just contact Reliable Peat. We will be happy to help you determine how much crushed stone or gravel you will need. We can even deliver the materials to make your job a little easier. 
The topsoil may need to be removed and drain any water. Crushed stone and gravel are pretty straight forward to install. 
"A gravel driveway can be a classic, low-maintenance, and inexpensive addition to a home. It complements a range of house styles and—even better—is a reasonable undertaking for a determined DIYer," Bob Vila