Residents all across Orlando, Clermont, Winter Garden, and Ocoee, want their landscapes and gardens to look amazing. We all know mulch has many advantages, but the question many homeowners ask, should they purchase bagged or bulk mulch? Which one is best for your situation?
Benefits of Mulch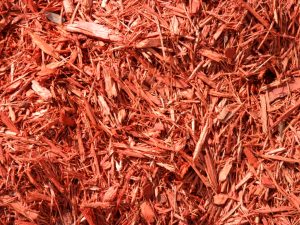 Organic bark mulch is not only attractive, giving your landscape a fresh new look, it also breaks down and adds valuable nutrients to the soil, available for the plant roots to absorb. They also insulate the plant roots from the elements, keeping them cool in the summer heat, prevent weeds from germinating, and helps retain moisture in the soil.
"A newly planted tree's best friend is mulch." The Arbor Day Foundation
Bagged Mulch
Bagged mulch can be difficult to load in the cart at the store, then into the car, and then back out again at your home. Then you have all those left over bags that will end up in the landfill.
Bulk Mulch 
Bulk mulch is less expensive than purchasing several bags. Typically it takes 13.5 bags of mulch to equal one cubic yard of bulk mulch. Which can cut the cost of your project significantly. Even small projects will end up saving you money. For instance, if your project will need 5 yards of mulch, that would take 70 bags of heavy plastic, which will end up in the trash when you're done! Typically, bulk mulch is less processed and fresher which adds to the valuable benefits. It also means it will last longer. 
Make Your Project Easier By Having Mulch Delivered
Don't worry, you don't need a big truck to transport the mulch, it can be conveniently delivered to your home and placed where you would like it. Then you just have to spread it in your landscape or garden, that's it!
For Quality Mulch at an Affordable Price, Contact Reliable Peat.