The traditional pine mulch many homeowners in Central Florida use in both their landscaping and gardens help ensure their plants stay well nourished and healthy. Lately, many of them are finding the benefits of stones, such as river rock and granite. Which has many of our clients here at Reliable Peat asking, which is better for their landscape, organic mulch or stones?
While organic mulch, pine bark, chocolate, cypress, and red mulch are known for decomposing and enriching the soil, controlling moisture levels, encouraging healthy drainage, and regulating soil temperature. They also decompose over time, making it necessary to replace them every couple of years.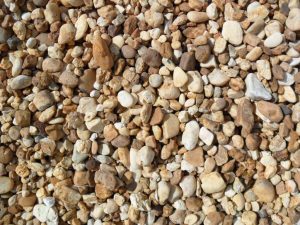 Stones have their own have their own list of benefits. Topping the list, stones don't attract insects or pests, and they don't need replacing. They don't decay, rot, or decompose. They also, don't get washed or blown away in extreme weather conditions. They are still able to regulate soil temperature, helping the plant roots from our extreme heat and occasional cold temperatures.
Stones mulch comes in a variety of colors and sizes, brown river rock, marble chips, white river rock, granite, pea rock, cedar bark rock, even crushed concrete for an economical project.
Where to purchase stone and pine mulch
To get the most bang for your buck, it is advised you purchase your landscape mulch or stones from a quality supplier instead of a big box or home improvement store.
As a leader in the industry, Reliable Peat is well known mulch and stone supplier in Central Florida. Since we manufacture our own mulch, we ensure the high quality and consistency. It also means you will save money, because you will be purchasing the materials at a wholesale price.
All of our products are available for pick up or delivery. Most items are available in both bagged and bulk quantities. Our goal is to offer the highest quality products at the best price. We pride ourselves on top customer service and look forward to serving you.
Contact Reliable Peat for more information, or stop by one of our convenient locations in Winter Garden and Groveland.